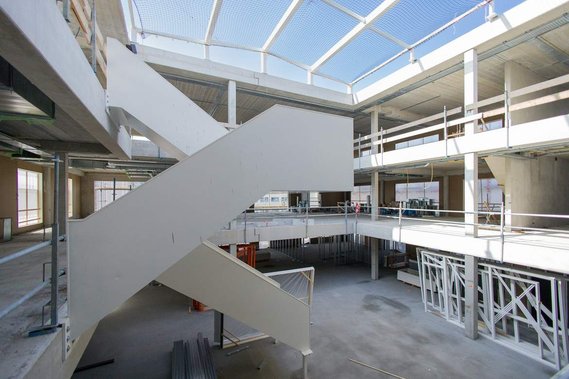 05 2022
Some of the newest buildings in Amsterdam will be available for guided tours on June 18th 2022 when Arcam again helps host this special day and allows you to see behind the scenes of how our cities buildings are designed and built.
In this spirit we open up our soon to be completed - Kindercampus Mokum School, in the heart of the newly emerging residential area of ​​Elzenhagen-Zuid.
This pioneering child centre will provide space for a primary school with 20 group rooms, a gymnasium and a playroom, a day care centre and space for out-of-school care. The 377 PV panels on the roof makes Kindercampus Mokum a gasless, all-electric, almost energy neutral building (BENG).
Berger Barnett architects will be on hand to give you a guided tour of our nearly completed project.