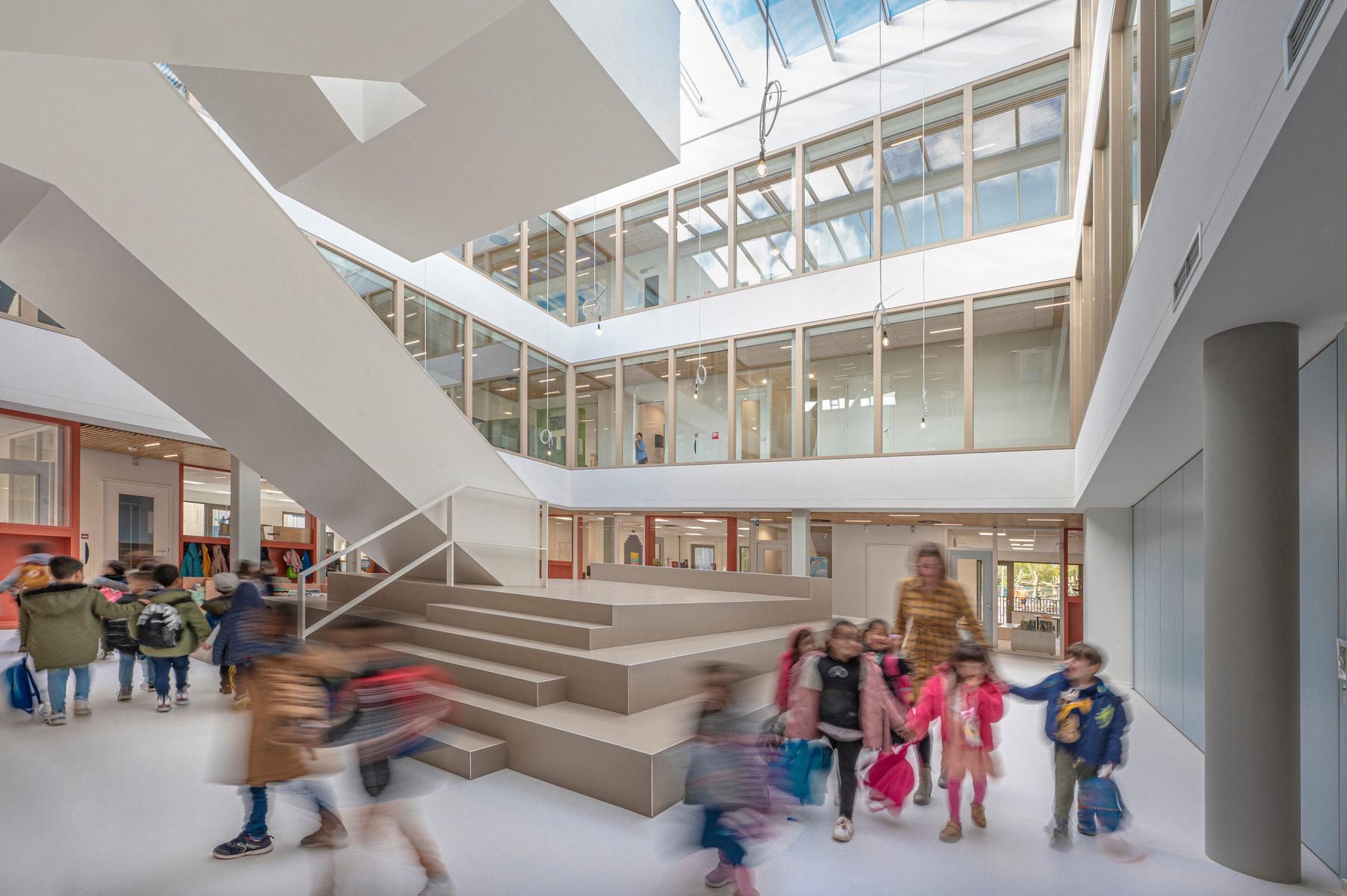 ___
KINDERCAMPUS MOKUM
Kindercampus Mokum sits at the heart of the new neighbourhood, Elzenhagen-Zuid, that is emerging as a beautiful new urban district in Amsterdam Noord with space for around 2.000 homes.

The new school building offers a strong predominantly brick form of animated shifting volumes, with recesses and entrances in its adjusting facades.
The area will be car free and our multi oriented building addresses the surrounding urban villa-like residential blocks and the still to be developed park-like landscape.
The form of the school as a whole makes clear that the building accommodates various functions.
The main volume contains a primary school for 520 pupils combined with a variety of preschool and after school facilities - V.V.E, (voor en vroegschoolse educatie) K.D.V. (Kinderdagverblijf) and B.S.O. (Buitenschoolse opvang).
There is a new "sport box" (gymnasium), and children's playroom, and secure afterschool access to these facilities for local use.
The school will inspire and connect the community at the heart of this emerging neighbourhood.
The compact building form combined with the latest installation-technical solutions and 377 PV panels this school is an almost energy neutral (BENG) construction.
By applying a stable concrete structure and the strategic routing of installation zones, a future proof, flexible building is created in which the layout can be adjusted in the future.
Project Kindercampus Mokum
BVO 4200 m2
Programme Primary school for 520 pupils, sportbox and childcare facilities
Design February 2020 – March 2021
Completion August 2021 – October 2022
Client Stichting InNoord, Tinteltuin Kinderopvang, Sport en Bos (Gemeente Amsterdam)
Photography Leonard Faustle
Drone video Rem Berger