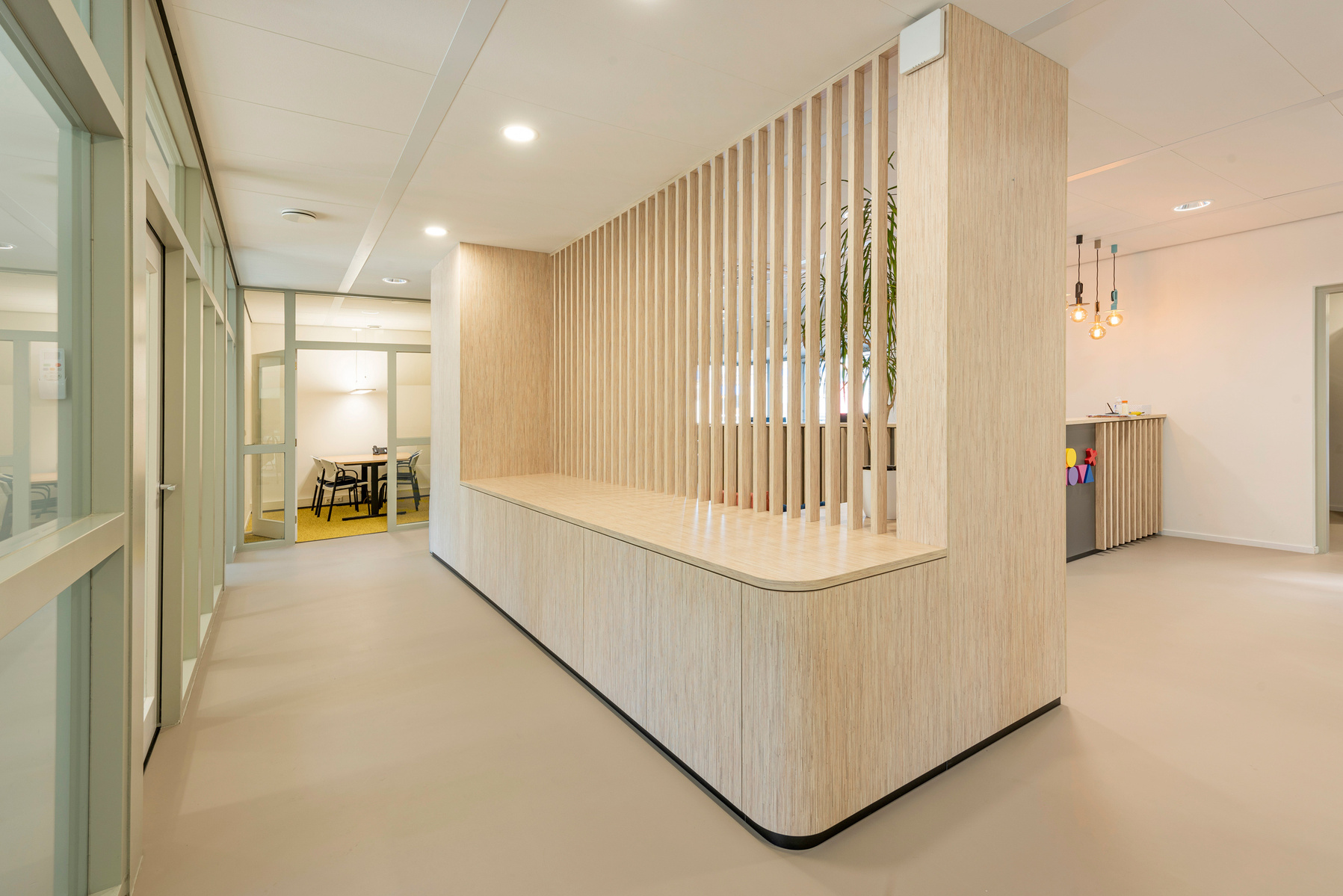 ___
ZONOVA OFFICE
The new Stichting Zonova, formed by the fusing of Stichting Bijzonderwijs and Sirius, needed a more efficient use of the existing office space available. This has been achieved beyond the clients expectations in what was formally a tight and dark interior office and meeting rooms arrangement. The strategic removal of some internal walls has allowed for maximum light penetration into the depth of the plan. A sustainable refit of the interior was achieved by the clever reconfiguration, and upgrading of almost all existing timber glass, internal partitions.

Especially designed fixed furniture (executed by Adrichem Interieurbouw) and the renewing of all the surfaces and new loose furniture, was essential. The alteration of all ceilings finishes throughout allowed for a complete upgrade in acoustics, lighting and overall visual quality. A pleasant spatial overview is achieved along with a new tranquillity for visitors, meetings and all work areas.
The secretary now has an open outlook and better communication and contact with the reception waiting area. The reception is now clear and transparent. A consultation room is arranged in combination with fixed work places, flexible work desks and an open pantry. All this has been achieved in combination with an impressive but discreet increase in storage space throughout.
Completion 2020
Location Amsterdam
Size 610m2
Client Stichting Zonova
Photography Leonard Faustle