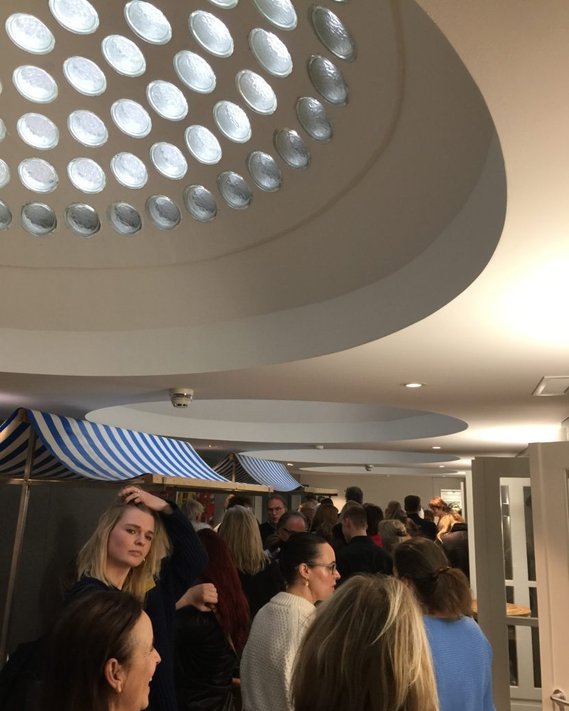 01 2020
The festive opening of VISIO school, for visually impaired children, took place on January 17th. This completes our restoration of the school section of the Catherina Complex (1960), originally by the Bosche School architects, Evers and Sarlemijn. The first wing of the restoration (Henricus school) was completed 2 years ago.
The focal point of the activities was the newly restored foyer area with its huge glass domed rooflights and the generous adjacent hall with its spectacular blue timber roof structure. These areas which sit at the heart of the plan will now be shared between the two schools, that occupy two separate wings of the building.
The event comprised tours, presentations, discussions, workshops and music with a special performance by Bert van den Brink (blinde pianist, docent en componist). Marjolein Moorman, councillor for education (wethouder Onderwijs, Armoede en Inburgering) formally unveiled a new artwork, made by the children, in the restored schoolplein.