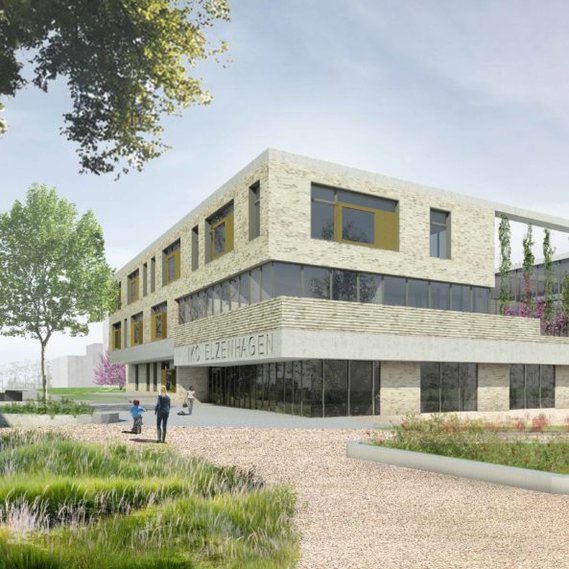 03 2019
Berger Barnett Architecten has been selected to design the integrated educational centre – IKC Elzenhagen-Zuid – in Amsterdam Noord.
It will be a diverse building incorporating a new gymnasium concept in the form of a 'moving box' (beweegbox) along with a complete childcare centre and pre- and after school clubs.
IKC Elzenhagen-Zuid sits in the heart of the emerging neighbourhood of Elzenhagen-Zuid. As an important facility in this new thriving social setting, it will become a place to learn and meet for the local community. The building will also provide spaces for organized exhibitions in collaboration city museums and libraries.
The building will be designed to satisfy the requirements for a zero-emission building. Construction will begin in April 2020, delivery by mid-2021.