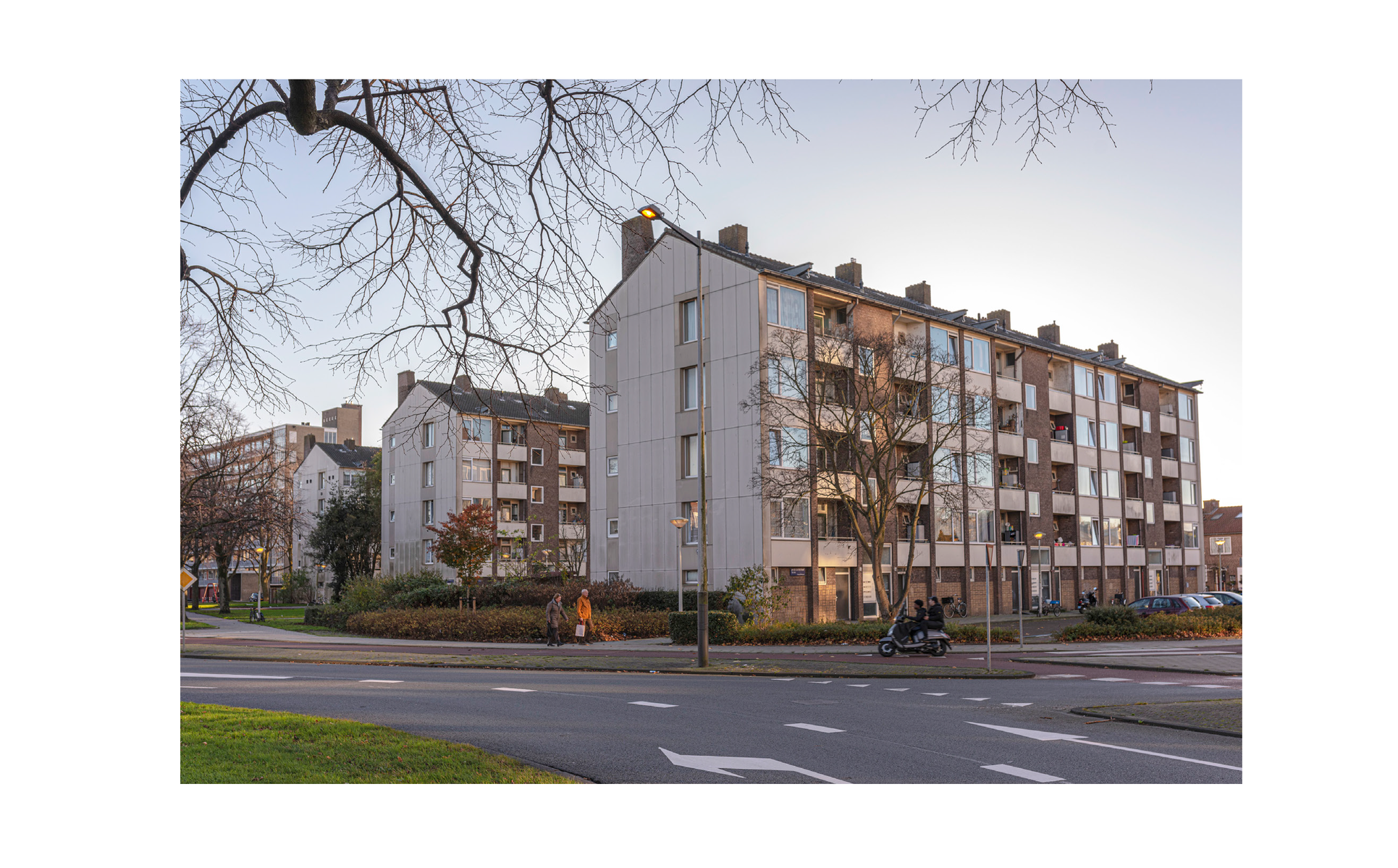 ___
JAN DE LOUTERSTRAAT HOUSING
The impressive gable silhouettes of 3 housing blocks sit on the Burgemeester De Vlugtlaan, along the Jan de Louterstraat, at the entrance to the neighbourhood of Slotermeer. Originally built in 1954, they formed part of the first expansion of the "Garden City" of Slotermeer, outside of the Ringspoordijk. Their 5 storey pitched form, is emblematic of this predominantly social housing district.
The design commission from Eigen Haard Housing Association aims to increase the number of dwellings at this spot. The renewal and enlargement of the blocks will comprise 3 similar blocks, eventually rising to around 120 dwellings, from an original number of 72. The new blocks aim to echo the scale and physical presence of the original forms. The new, modern replacements, (the design of which is still ongoing,) will be one storey higher and marginally longer and deeper. This provides more dwellings on a similar foot print, while improving access, thermal performance, services and sound proofing etc
Attention is being made to how the blocks interact with their surroundings to create high quality open spaces in their immediate environment. The scheme was originally designed by the Pot-Keegstra couple. Jacoba Pot- Keegstra, in particular was very interested in the design of the domestic realm, and how this could improve the lives of women in the home. We intend to give the design similar sensitive consideration.
Date
Location Amsterdam
Size
Type Housing
Client Eigen Haard Housing Association