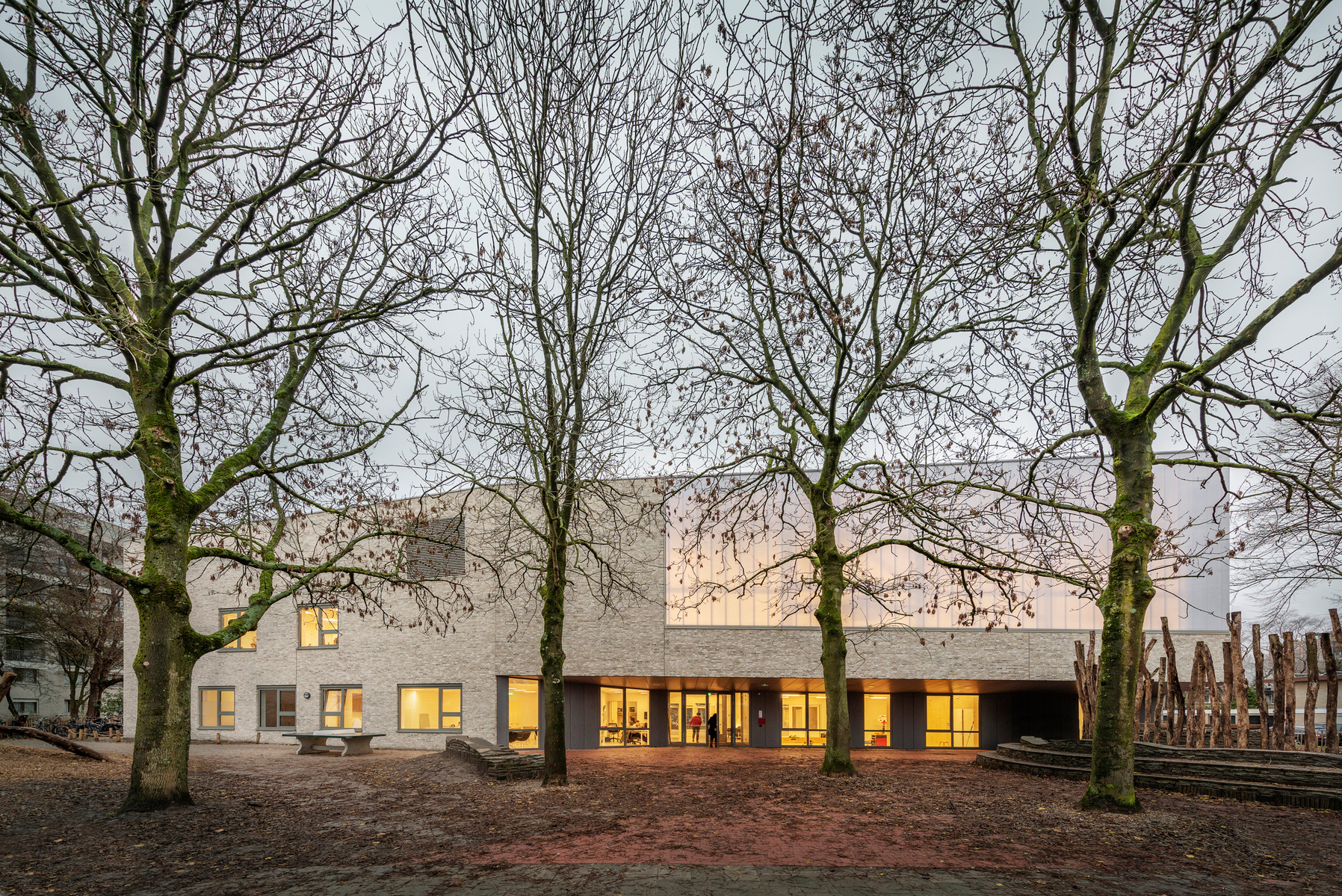 ___
HKC DE WERELDBOOM
Humanist Principles underpin the design of this school in Amsterdam Zuid. In a pioneering concept, the building combines primary education for main stream children alongside children with special educational needs, from ages 0 to 12. There is also a fully integrated preschool nursery on site run by Partou Kinderopvang.
The building is energy neutral and uses a combination of a heat pump, high RC values and solar panels. The performance of the solar panels is greatly improved by sloping the roof of the block. An 'egg' shape cut from the centre of the block, creates an open garden court embracing existing trees. This provides both shade and a protected play space. The main aula and large learning plaza's, have direct contact with the inner court and is where pupils can study and play in small groups.
The main entrance is located to the north side of the building where a large volume is cut from the building block at ground floor level. The gymnasium above provides a cantilevered cover. On entering the building, the inner space opens out onto the aula which gives direct connection to the library and the central open garden court. The whole design responds to the surrounding trees and the passage of light during the school day.
In September 2020 the Humanistisch Kindercentrum, de Wereldboom, was awarded a special mention by the jury, from the short list for the Amsterdam Architecture Prize 2020.
Completion 2019
Location Amsterdan
Size 4200m2
Client Stichting Kolom
Photography Leonard Faustle
Film Rem Berger