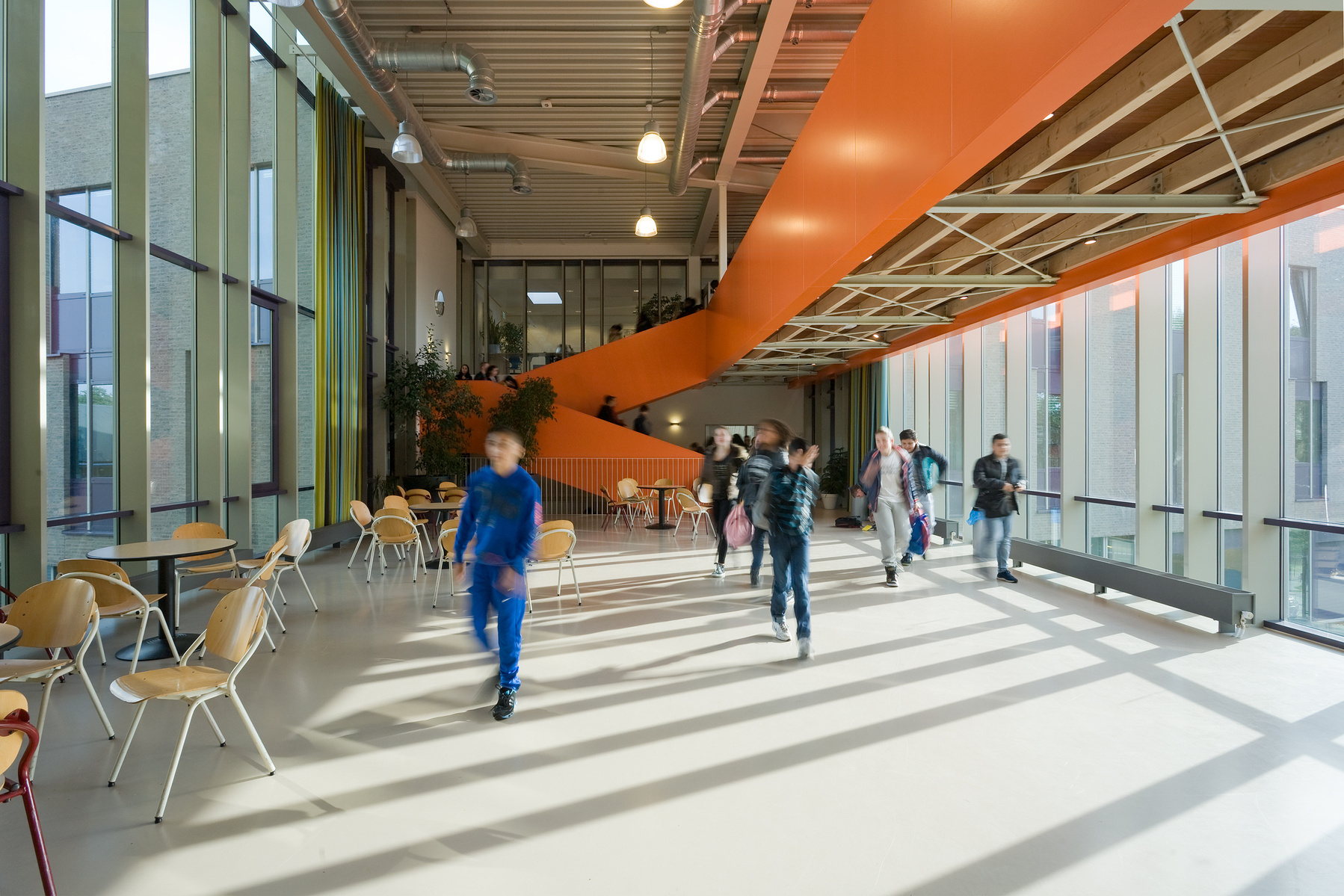 ___
PRAKTIJKCOLLEGE HET PLEIN
Our new extension to two adjoining schools is arranged around a future new open area at the heart of an urban block in Amsterdam Nieuw West.

The new design features a high level glass 'bridge,' between the old school and our new extension. The double height bridge also functions as a hall for Praktijkcollege Het Plein. It allows for visual and physical connection to the future open area below.
The ground floor of the new extension is very transparent and incorporates a 'shop' and creates a shop window for the work and activities of the school.
New technical facilities for Het Plein include a newly refurbished training kitchen with training restaurant area, car maintenance training workshop, and high quality car cleaning and a generous general technical construction workshop and gardening work area. These facilities along with new extra classrooms are redistributed around a new special gymnasium for the adjacent Viso School for partially sighted children.
A kinetic "light" art work by artist Willem Hoebink which includes changing images and text generated by the pupils at the school is now up and running and wraps itself around the glass bridge. This was funded with a generous grant from the AFK (Amsterdams Fonds voor de Kunst).
Completion 2014
Location Amsterdam
Size 3500m2
Client DMO / Stichting Kolom
Photography Marcel van der Burg, Allard van der Hoek, Willem Hoebink