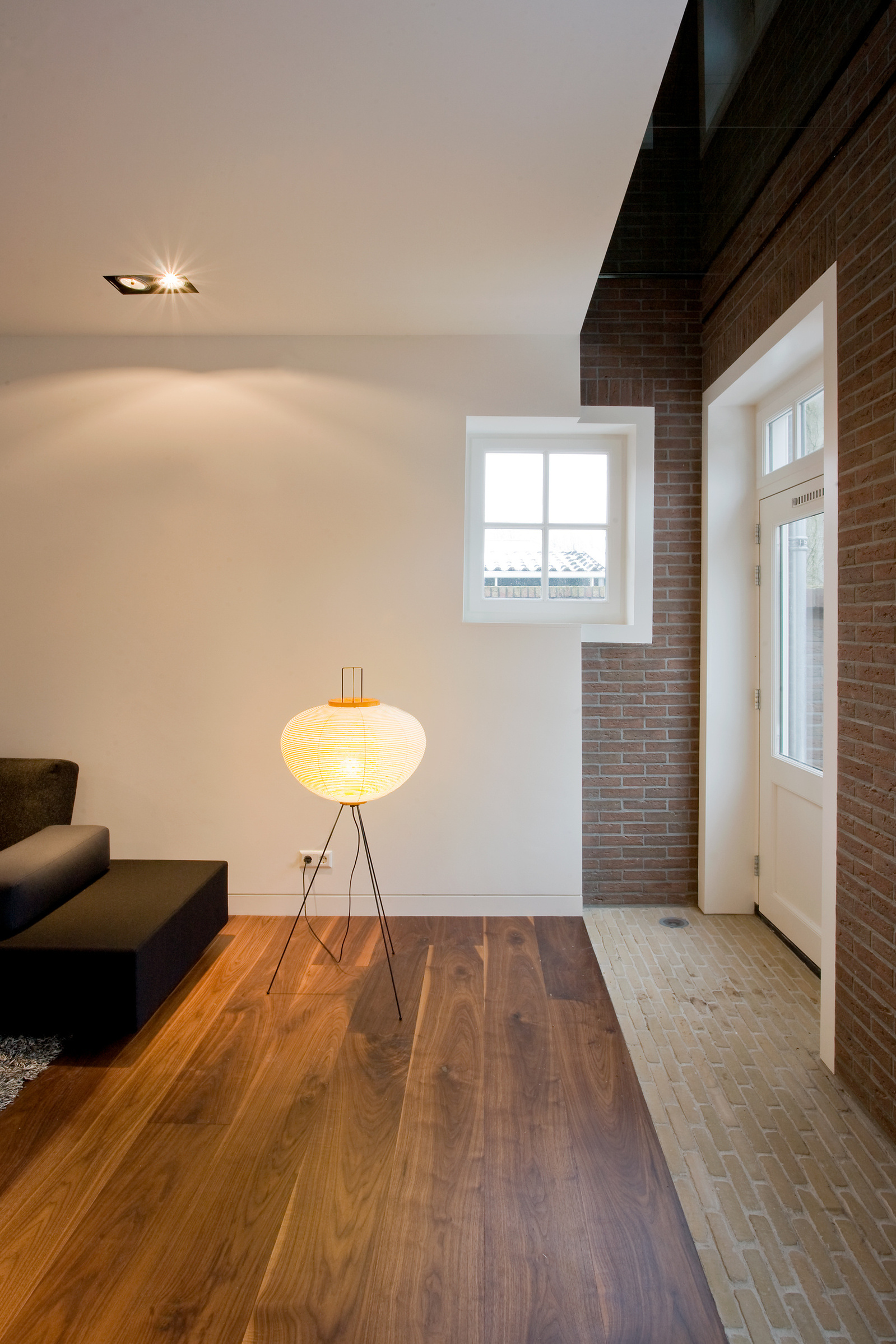 ___
WOONHUIS EDAM
The project was the complete renovation and conversion of an early 19th century dwelling – formally a bakery- into a family house. Although it was not a listed building it sits within the beschermd dorpsgezicht Edam -the historically protected village centre of Edam. As such, special restoration methods had to be adopted to maintain certain elements of the building. The front facade had to be completely rebuilt.

Living space is now the full length of the structure centred on a double height circulation area. Full height voids connect the upper and lower floor and create balcony-like internal relationships. Intimacy is created by inserting, two new independent volumes that extend vertically to the first floor. These volumes contain the more intimate programme of the bedrooms and bathrooms upstairs and the lounge and kitchen downstairs.
In certain places scarred original roof timbers are combined with the new pristine volumes, also in places, fragments of old wallpaper can be detected, a collage of memories from previous occupations.
Completion 2011
Location Edam
Size 250m2
Client Private
Photography Marcel van der Burg