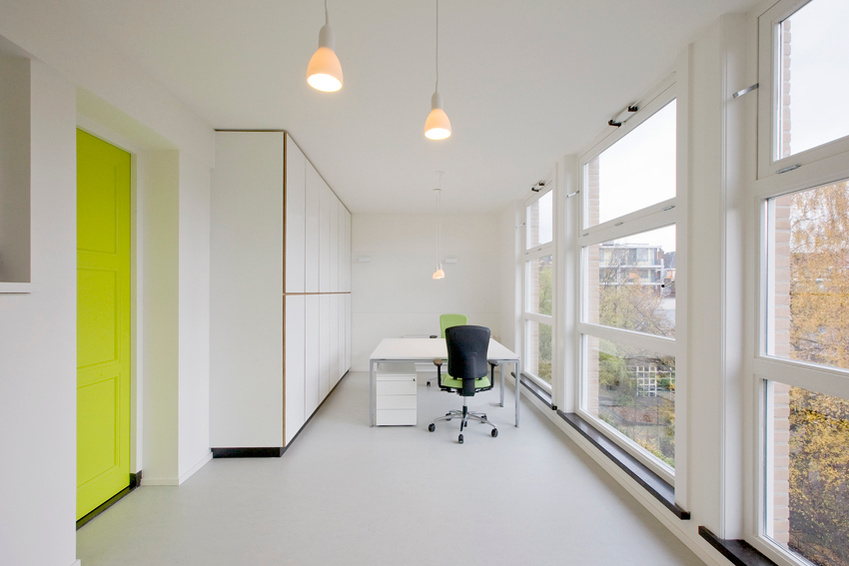 ___
ADMIRAAL DE RUYTERSCHOOL
Some fine tuned adjustments were made to this Amsterdam Style School while the school was still functioning. Now complete these adjustments allow the school to function more efficiently while presenting a brighter, more welcoming and modern face to the school community.
The work was carried out in two phases and included extensions on the upper levels of the school to provide much needed kitchen and staff facilities alongside some well placed internal adjustments and up grading.
The first phase that took place on the entrance and this helped to launch the "before school club" which was officially opened by Counselor Lambriex.
Completion 2008
Location Amsterdam
Size 300m2
Client Stichting Dyade Noord Holland
Photography Marcel van der Burg