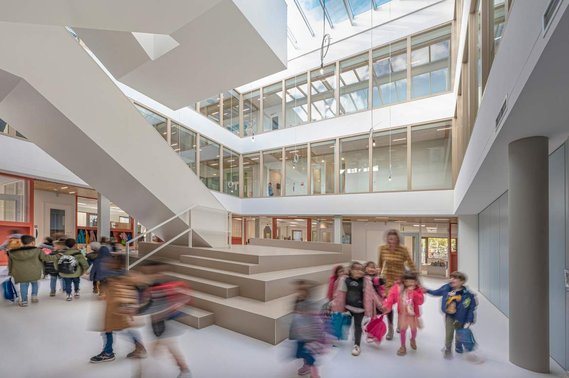 11 2022
The school community has been in residence for a few weeks now, and preparations are underway for the official opening at the end of November.
On entering the school you are met by a stepped wooden tribune / podium which also holds the library. This connects to the base of a steel staircase that rises through the central atrium to all the floors and external terraces above.
The atrium reveals itself as the clear heart of the school, creating physical and visual connections between all floors as you move through this special central space.
The school also comprises a sport hall and day care that can operate independently of the school itself although they are housed under one roof.